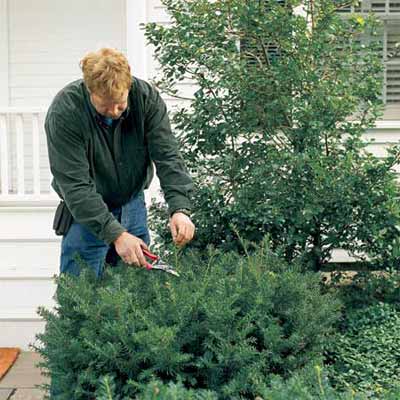 It's Cleanup Season
March is notoriously unpredictable. Shrubs can be crusty with snow on the first of the month, and then, a couple of weeks later, temperatures can warm up enough for flower and leaf buds to show signs of life.
Still, some early spring cleanup tasks are sure things this time of year. So go ahead and remove burlap from trees and shrubs as the weather warms. Prune away winter-killed branches to make room for new growth. Cut back spent perennials and pull up old annuals if you didn't get around to it last fall. Then look around. "March is a good time to take stock of your yard and see if it's time to thin out crowded beds and do some transplanting to fill in bare spots," says This Old Houselandscape contractor Roger Cook.
Here, a checklist to tackle now to give your green patch a clean start.
>> Read All:  http://www.thisoldhouse.com/toh/photos/0,,20352366,00.html?xid=ygnewsletter-140403-spring-yard